In January, Private Ocean proudly welcomed ten new colleagues to the firm. Based in Seattle, the team (formerly Lakeview Financial), are comprised of dedicated and experienced financial professionals as committed to helping people as their San Rafael colleagues, and we could not be more excited for the road ahead.
When I am asked, "Why Seattle?," the answer seems obvious to me on a number of levels. Seattle is a vibrant, creative city with much to offer, and we saw an opportunity to help support that innovative spirit with what we do best – guide people to living better lives.
Private Ocean has always been open to opportunities to grow if the outcome meant more resources for our clients. Over the past 18 months, we have taken great care to build deep relationships with our new team members, and our nearly identical values, cultures, and approaches to client service are a main reason we decided to join forces. The addition of these amazing people and their expertise to the firm offers significant and immediate benefits for our clients, including more scalability and depth to better serve our clients' evolving needs.
If 18 months seems like a long time, it is and it should be. Just as we treat our relationships with our clients with great care, we know that trust doesn't happen overnight. Everything we do is with our clients' best interest in mind, and this was no different. We asked ourselves how this change would positively affect our clients in the Bay Area and Seattle. How they would benefit from this deeper level of knowledge and service. We believe in organic growth over empires, and we apply that mindset to how we approach our client care. It's ingrained in our culture and guides us in every decision we make.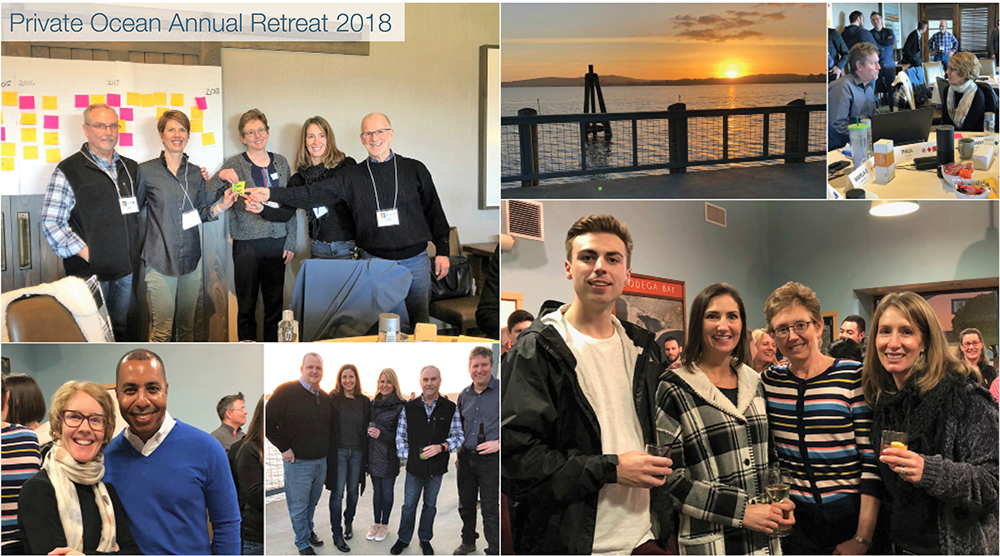 Over the next few months we'll introduce our new Seattle partners, but in the meantime, here are a few things to know:
The firm was founded in 2006 and consists of a diverse and experienced team of advisors and client services professionals.
The Seattle office is located in the heart of life sciences and tech-centric South Lake Union, with a view of the Space Needle.
Of the seven advisors, five have a CFP® designation, two are Certified Divorce Financial Analysts (CDFA®), one is a CFA® charterholder and another has a Juris Doctor (JD) degree and an LL.M. degree in taxation!
If the New Year has given us anything, it's a fresh new outlook for what is possible. We envision a very bright future ahead, and we're just getting started.
Happy 2018!